Why Choose Us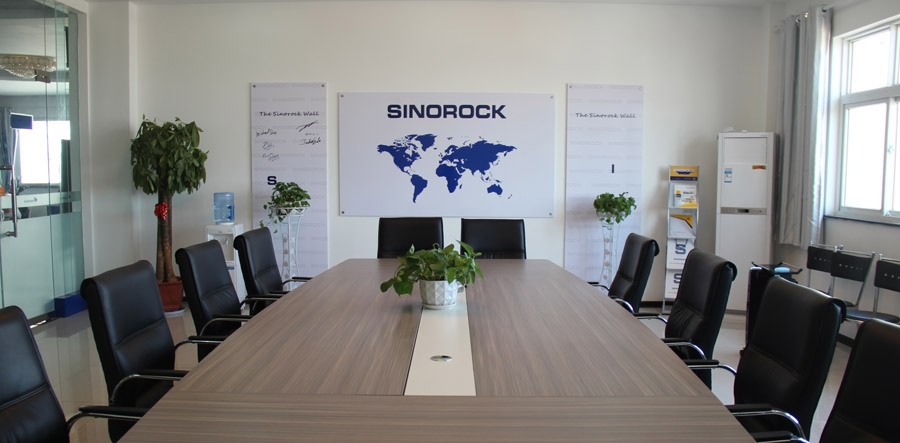 Sinorock Dream
1. Our Vision

Sinorock aims to be a leading brand in the field of geotechnical anchoring.

2. Our Mission

Sinorock is devoting itself to provide systematic rock anchoring solution for global geotechnical anchoring projects and be the security ground expert.

3. Corporation Spirit

Adhere to concentration, lead to innovation, open to share, result to be first.

4. Our Core Values

Profession, Innovation, Responsibility, Efficiency.
Sinorock Factory
Due to the stable machining industrial chain in Luoyang and the large-scale industrial chain of steel in Jiangsu, Sinorock built two factories in Luoyang city, Henan province and Changzhou city, Jiangsu province. Based on the different advantages of two areas, Changzhou factory is responsible for self drilling anchor bars production and Luoyang factory is for accessories production. The cooperation between two factories provides customers with high-quality self drilling anchor bolts with kinds of specifications.
Sinorock Market
After several years' exploration,Sinorock® can produce the most sizes of self drilling anchor bolts, includingR25, R26, R32, R38, R51, T30, T40, T52, T73, T76, T103, T111, T127, and T130. Our clients are widely distributed in Asia, Oceania, Europe, Africa, North America, South America. Our products enjoy a good reputation among our customers with a competitive price and superb quality, and our customers kindly recommend us to others at Bauma.
Sinorock Honor
In order to provide reliable products for global customers, Sinorock has successfully got the authority certifications, such as ISO, SGS and CE, the passport of the Europe market. But that's not enough, Sinorock has established strict quality control system which is the new direction of our quality inspection.
Sinorock Exhibition
Sinorock is following global market trends and takes the initiative to participate in international fairs. The implementation of "go-abroad" strategy is in favor of actively exploring the international market and providing customers around the world with a better service in the field of geotechnical anchoring. Sinorock has attended
March 4-8, 2014 CONEXPO-CON/AGG 2014 in America;
April 15-21, 2016 Bauma 2016 in Germany ;
April 25-29, 2016 Expomin 2016 in Chile;
March 7-11, 2017 CONEXPO-CON/AGG 2017 in America.